I'd been sitting at work re-designing my blog page and thinking through different ideas for original content when the question popped into my mind. Where do all the black lesbians in Houston hide?
Sure there's all types of gay and lesbian clubs in Houston but I'm not a club person. So I got to wondering, are there any black lesbian coffee shops, lounges, meet events, etc. in the Houston area?
Whenever I get the stray hair up my ass to want to go and mingle with other lesbian women, I never know where to go. A light bulb went off in my head. I could search the internet and find q.w.o.c. events in the Houston area that would interest me and post them all here in one space.
I started on a rabid Google search (I swear I probably would not be a functioning adult if it wasn't for Google. I go to this dude for E-VER-RY-THING). After a few searches all I found was a single post in Eventbrite, Houston Lesbians Meet and Greet event in September and a few paid membership websites for lesbians to join to find out about events being planned around the city.
Are you kidding me?
The only way I can be included in the community is to either pay a membership fee, develop a tolerance for loud, smoke filled dark rooms occupied by barely legal women, or join some lame dating app who's sole purpose is to find other people who just want to have sex (because obviously that's all gay people want to do).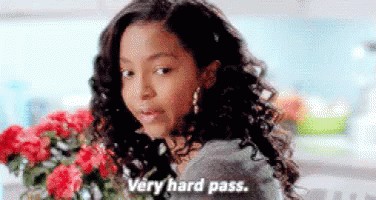 Tenor.com
So it got me to thinking. The podcast I was working on has been postponed but that doesn't mean I have to be. What if I create the type of safe spaces I want to be apart of.
I'm going to start looking into what all goes into creating events and promoting them. Maybe this could be a new venture for me.
Are you a queer woman of color looking for safe spaces to meet other queer women of color? What type of events would you like to attend? Drop it in the comments below.
Until next time…
Don't judge me, you don't know my life!